Yes, We're Open!
We're pleased to announce that we're open, and we are following all of the guidelines issued by DHEC to mitigate the risk of COVID-19!
Before coming in, please complete both of the following forms for each individual that will be attending!
Ethos COVID-19 Protocol
Ethos COVID-19 Training Agreement
You may also be interested in reviewing our academy's guidelines for contact tracing and testing.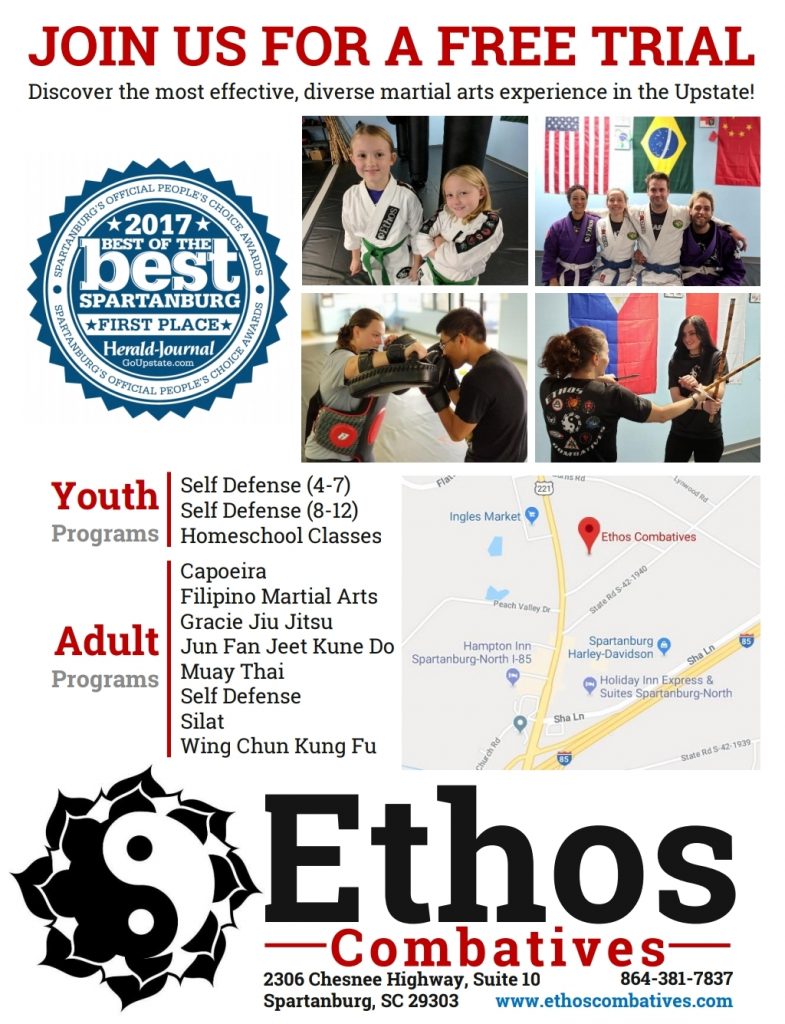 We'd love for you to share our Ethos Combatives Flyer!
Whether you're looking for an exciting enrichment activity for a child in your life, or a challenging way to get fit and learn a skill at the same time, we're here to help you meet your goals! Our Martial Arts Programs offer the most diverse and complete martial arts experience!
If you have any questions, fill out the Contact Request form found on every page and Adrian, David, or Nathan will get back to you right away!